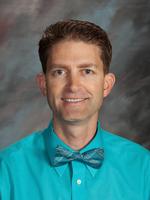 Happy Spring…I think!? I don't know about you but it has been nice to have some sunshine here and there! The weather is certainly keeping us on our toes.  I think we are all glad to have the sun and some warmth. And we will be seeing some rain this weekend…
First things first…COVID-19. You should have received an email from the district about this issue. I want to assure you that we have your kids best interest in mind. I am in constant contact with my district supervisor for any updated information on how we should proceed. I will keep you updated as I receive information regarding the virus.
Some of the things we are doing at QH to help spreading germs include: Encouraging kids to wash their hands often and reminding students to avoid touching their eyes, nose and mouth as much as possible. Our custodian has a special disinfecting tool that he uses to disinfect shared surfaces throughout the school, including classrooms, the cafeteria and other common areas. As you know, we respect the rights of parents to decide what is best for your children. As parents, you can make the final decisions regarding the health and well-being of your children. If your child is sick or has flu symptoms, they should stay home. As I get more updated information regarding how we should proceed, I will share it with you.
Continue reading